Poster Styles
The three poster styles detailed below can be chosen for any of Algra's posters and/or full poster sets. Choose from your choice of receiving an exquisitely metal framed poster, a laminated piece or Algra's standard paper poster.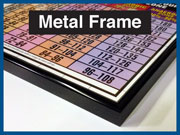 Receive your preimum Algra poster in a preimum metal frame! Durable, long-lasting, and aesthitcally outstanding. Comes ready to hang on your wall and remain there for many years.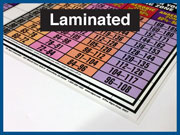 For only a couple of dollars, ensure that your poster will withstand the stress of time by ordering a laminated copy. Algra's world-famous classic posters are designed to provide countless years of use by illustrating timeless concepts in a consistently engaging fashion.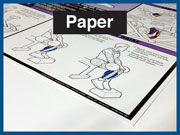 Our standard paper poster option comes as if you hand-picked it from the store. Quickly receive a fresh, crisp copy of Algra's artwork that will instantly bring a meaningful splash of life to any wall.