Drug Education Posters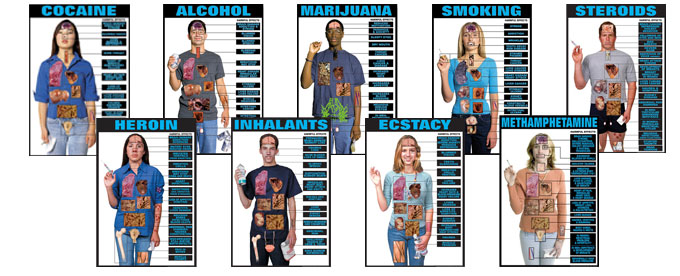 Bruce Algra's Drug Education Posters are both a decorative and educational addition to your wall. The posters feature a young adult model with internal viewings targeting areas effected by the displayed drug. Learn and educate others about the harmful side-effects drugs and alcohol can have on the human body. Specifically targeted to fight dangerous drug use by educating our youth.
The Opioids and the Danger of Prescription Drugs Poster displays 3 different classifications of prescription drugs and their harmful side effects when abused. The poster includes a detailed illustration of the effects of abusing drugs on the brain, spinal cord, nerves, lungs, and diaphragm. This poster is a great way for nurses and teachers to reference the harmful effects of abusing prescription drugs.